WEBINAR - Rehabilitation Series Part 1 - The Requirements of PRCP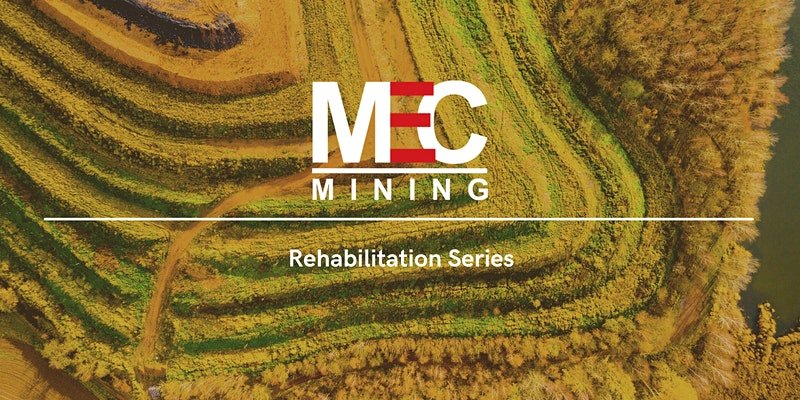 Friday, 22 October 2021
Join MEC Mining for a two-part series lunch and learn webinar about Rehabilitation in mining.
About this event
Part 1 of the Rehabilitation series focuses on The Queensland Government's Progressive Rehabilitation and Closure Plans (PRCP). PRCP have been implemented to improve rehabilitation and financial assurance outcomes. This presentation outlines the drivers for implementing PRCP, the requirements for PRCP planning and scheduling and how MEC Mining can assist with the PRCP challenges.
Presented by Loren Ager – MEC Mining's Principal of Learning and Development
Fill out the form to receive a link to the webinar and presentation.